GOLDEN TONGUE CONSULTANTS, INC. was founded in 1997 for the sole purpose of providing the non-English speaker the opportunity to be on equal footing with his/her English speaker counterpart in terms of language communication and understanding. Although we work with many partners and associates, Walter and Carmen Patiño are the head of all Golden Tongue operations. Their rich academic backgrounds and experience are the driving force of the company. Both Walter and Carmen are certified COMMAND SPANISH instructors.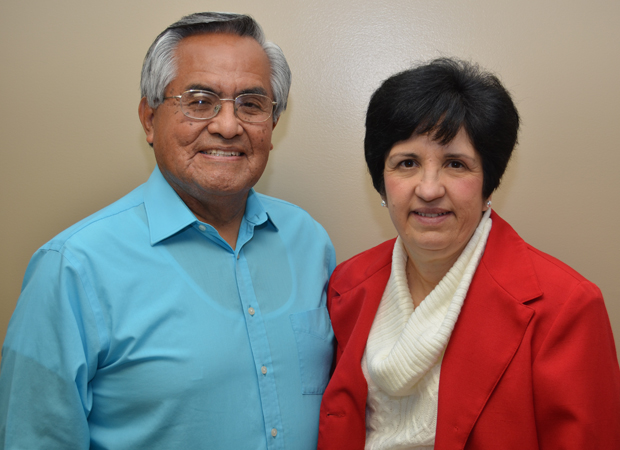 Walter Patiño heads both our Interpretation and Translation Departments. He is a Minnesota Court Certified Interpreter and a member of ATA. Walter has been interpreting, translating, and teaching language since 1997. Originally from Lima, Perú, Walter is a graduate of Brigham Young University where he received a B.S. Degree in Chemical Engineering and a M.A. Degree in Organizational Behavior/Human Resources.
Carmen Patiño serves in a dual capacity as an interpreter and as our main public relations representative. In addition, Carmen has been very actively involved in community programs, such as Public Health and the McLeod Alliance Against Domestic Violence. Carmen has been interpreting since 1997. Carmen is from Corpus Christi, TX and a graduate of Bee County College, in Beeville, TX. She received an Associate Degree in Dental Hygiene.

START BY CONTACTING US, OR REQUEST A QUOTE, TO TELL US OF YOUR INTERPRETING / TRANSLATION NEEDS!